3 tags
The Booklist
In a previous post we had said that we have made our very first purchase using the Trinkets profit money. Here is a list of all the books that we bought for the Bhil Academy Library. You folks are welcome to make suggestions about books that we can buy for kids aged 4-17 years, and let us know of places that you think we can get good deals from! Books by Enid Blyton: 1. The Secret Seven 2. The Red...
3 tags
1 tag
1 tag
Forty-one New Books for the Bhil Academy Library!
As anyone acquainted with Trinkets knows, the NLIU chapter of Trinkets has chosen Bhil Academy as its cause. The idea is to use all our profits to outfit this school located in a village near Jhabua with a library, so that the kids can be exposed to good literature and be benefitted from it. And we have now taken our first step towards this end! The Bhil Academy Library now has forty-one new...
4 tags
The Overjustification Effect →
… "In 1973, Lepper, Greene and Nisbett met with teachers of a preschool class, the sort that generates a steady output of macaroni art and paper-bag vests. They arranged for the children to have a period of free time in which the tots could choose from a variety of different fun activities. Meanwhile, the psychologists would watch from behind a one-way mirror and take notes. The...
1 tag
1 tag
2 tags
3 tags
The Abolition of Work →
This essay is a real fun read as it succinctly explains the idea around which Trinkets exists. Beyond liberalism, libertarianism and capitalism. Beyond Marxism and communism. Do read…  Excerpt from the essay highlighting the nature of "play" as opposed to "work".  Bernie de Koven has defined play as the "suspension of consequences." This is unacceptable if it implies...
5 tags
Trinkets featured in Youth Ki Awaaz →
All thanks to Brototi! :)
1 tag
6 tags
2 tags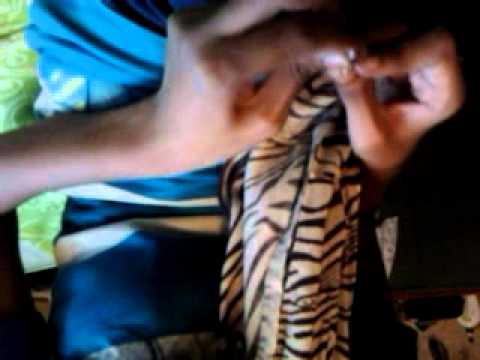 3 tags
Watch
A very inspiring talk in context of the Internet economy, of much relevance to Trinkets where social production, as opposed to market production, comes alive.
What a Day!!! What an Auction!!!
What do I say? Where we had been hoping for at least a grand total of Rs. 600 on the auction sales and then hoping at the very least to cover our expenses, we got a whopping Rs. 2050!!! 2050 people! And I am so overwhelmed right now that I just do not know what to say to express my happiness.  I am almost giddy with the joy of it all. AND all you wonderful wonderful first years! I love you guys!...
2 tags
Just uploaded the albums for the auctions on...
Some really cool people have joined the Trinkets community lately and without their unparalleled love for their work for the past two days, we would not have been able to make it. We love you guys! We love everyone!  It's Such A Great Feeling Creating and Collaborating Together! :D
4 tags
"People in societies without money don't barter, not unless they're dealing with..."
– Drake Bennett, "David Graeber, the Anti-Leader of Occupy Wall Street", Bloomberg Businessweek(Graeber recommends a modern-day, Biblical-style "jubilee", a forgiveness of all current debts - I couldn't agree more: "Debts are not sacred, human relationships are.") Simply because there is more to work...
8 tags
"A human being should be able to change a diaper, plan an invasion, butcher a..."
– Robert A. Heinlein Case in point: Specialisation is for insects. Specialisation—>Constraints—>Mechanical work—>Boredom—>Nihilism—>Loss of the human spirit Yet specialisation remains at the core of the modern, market-oriented mode of production.
3 tags
Urmi Basu overwhelmed us with her generous giving away of white A4 sized sheets for making of Trinkets flyers today. So many! :D Go Urmi! :D And she is copywriting for our upcoming auctions now. :) Love when people get soo involved, doing what they like! [Urmi's quite the literati.] ~Smarika
1 tag
Fun Packing Session at the NLIU Chapter →
Loads of random pictures we clicked! :D
7 tags
Some great developments tonight...
Brototi Roy, a friend from school randomly pinged on Facebook to ask what the Trinkets initiative is all about… (Guess I've been posting too much about it on Facebook…no regrets though…:P), and we just finished an awesome conversation lasting the past two hours about Trinkets and how to start a new chapter… I'm sooo excited because SHE seems soo excited about...
5 tags
Dear Prospective Product Designer
Dear Prospective Product Designer, Trinkets has grown beyond what I had earlier imagined. Although to be truthful I had imagined something like this. But I never really expected it to happen. I kept thinking that something might go wrong. Or that we might not be able to get enough people interested in the movement. That it will turn out to be a flop. At one point both Smarika and I were absolutely...
6 tags
8 tags
The Unsung Hero
There is an absolutely awesome guy at NLIU called Amit Mate to whom Trinkets owes a lot. A LOT.  This man single handedly managed our early Photoshop operations, pioneering the entire presentation layout for our products and notching up our standards like nobody else. It was this man who through his actions gave us the idea of having an actual, specific Trinkets logo, a step which was the...
14 tags
Work over Profit : Why Trinkets is neither a...
I think many people reckon Trinkets has a weird way of working. Why don't we exert ourselves a bit more, invest slightly more capital, work more on the marketing end with all the flooyeah to make the purchases more attractive, hike up the product prices a bit more, start hiring people, diversify and expand, make it more "efficient"? We often get all these suggestions from...
4 tags
At the Trinkets packing session today...
I was enlightened about this website for listening to Bolly music called, Saavn. Been wondering since then if it has certain connection to Ra.One. [Chhamak Chhalo plays in the background] The possibility blooooows my mind… This comic on Ra.One even more so.  What an awesome time Akanksha, Jagrithi, Shruti and Arushi! ~Smarika
2 tags
6 tags
"When I make a piece of jewelry, I look at it for at least a few seconds, not to..."
5 tags
I don't know why people keep referring to Trinkets...
Quite a few people have been doing this. And each time I go like…   Ehm…what did you just say?   Wait…did I hear that one right? ….I mean Trinklets is not even a word! ~Smarika
7 tags
"People should gift Trinkets hand cream or something!"
– Bhoomika, while making Trinkets products and getting poked in her fingers by steel wires
4 tags
How to start your own Trinkets Chapter? : Some...
Lately, we have been getting quite a few queries from people around the country who are interested in starting a new chapter of Trinkets at their place. So I thought I'd post this from some of the emails I've been writing, which I believe can be useful to anyone looking to start a new Trinkets chapter. To start a chapter, you'll basically need the following. 1. To make the...
3 tags
Phase I Accounts update: Trinkets NLIU Chapter
The following are the accounts for Phase I of the NLIU Chapter of Trinkets. Phase I lasted from 29th March 2011 to 18th October 2011 (which was before the release of the Trinkets website and online shopping facility.) In this phase, the NLIU Chapter of Trinkets operated by conducting only auctions and no sales.  Amount of money earned by Trinkets: Rs. 1385 Amount of money spent on raw materials:...
4 tags
A Gift of Beads
When the idea of Trinkets was conceived it was to be limited to a jewelry stall at the College Fest and then one thing led to another and we had TRINKETS as it is now! In the initial days I was using beads that I had at home and we obviously  had very limited 'raw material' to work with and an almost non-existent budget to spend on shopping. So then we thought 'Well why can't people donate us...
2 tags
Wire Jewelry Basics: Wire Wrapping
1. Start by bending the wire at a 90 degree angle, and then grasp the bent area of the wire with round-nosed pliers and wrap the wire around the nose of the pliers to form a loop. 2. Then wrap the wire around itself to close the loop, thus forming your first wrapped loop. 3. Slip on your bead.   4. Now make another wrapped loop on the other end of the bead.   5. Just as before, wrap the...
2 tags
Wire Jewelry Basics: How to Make an Eyepin
To make an eye pin you need- wire, wire cutter, and pliers. 1.      Use flush cut wire cutters to make sure the end of wire is flat (or you can use a jewellers' file as well if necessary), and the about a quarter inch (1/4) from the end of the wire, use flat or chain-nosed pliers to bend the wire at a 90 degree angle. It should look like an upside down L. 2.      Next, holding the L so that the...
1 tag
1 tag
Basics of Making a Hemp Bracelet or Necklace →
1 tag
A beginners guide to making chainmail jewelry →
3 tags
2 tags
Pepping a Model
One of the most exciting things about getting a person ready to model a particular design is that you get to pass all kinds of comments and judgments- and voila! they listen to you! Haha! Makes me feel immensely powerful… ;) Smarika
8 tags
What frustrates a coder
Sometimes I cannot believe the height of Internet phobia. Get this. Two days before the release of the Trinkets website. And suddenly half the website is stripped because of some stupid blocks which block the background links and such in the Trinkets website code. So that it looks like this… What in essence got blocked was links to images like these: Under the following pretext: ...
5 tags
Dreaming can't hurt
When I recall how the idea of Trinkets was conceived, I actually get very scared by how we have not thought twice about letting the idea run in any direction. It was the last few days of March 2011. Post-mid terms, and I had just got over mooting after failing miserably in another attempt at it. The heat in the air was dull, and everything seemed kind of drowsy- and life was actually pointless....